Welcome back, Style Kat!
It's been one week since my 22nd birthday (April 17, Aries gang) and I feel so blessed to live to celebrate another one.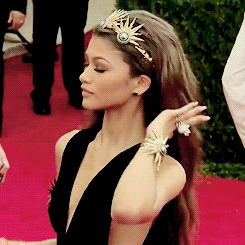 My birthday is my favorite holiday of the year. I get to plan exactly how I want to celebrate and best of all, the outpouring of love and support from my parents, family and closest friends.
If you know me, then you know that I plan ahead-ahead. I decided to wear three different looks for my special day: An on-campus look (since I had class on my actual birthday), a wine-day look, and my glam look for my Divalicious Dinner Party I had planned for that Saturday.
My friend, Jordan Roberts, took my birthday pictures on campus and I felt like a real-life, limited edition Black Barbie. I was like, "Jordan, do you mind taking my pictures for my birthday?" She told me, "Yeah, I got you!"
Campus Slay the FAMU Way!
THAT is how you take your friends' pictures, y'all! SNAP. THOSE. ANGLES! PERIOD! Thank you, Queen Jordan.
---
After I was finished with classes, I made an outfit change to wear to a modeling casting, then meet my dear friend, Diamond Rollins, for wine at my favorite wine bar in Tallahassee. She treated me to a glass of casteggio and we sipped and caught up with each other. So much fun!
Wine and Dine.
---
I ended my birthday with a nice dinner with my close friends that Saturday, and it was amazing. True friendship and love are things that money can't buy. I had the best time celebrating another year of life with my real ones.
I found the perfect dress from House of CB and rocked it to my dinner and out to the club once the dinner was over.
This slideshow requires JavaScript.
After the dinner came the after-party! I had such a fun night with my girls Jackie and Diamond!
---
Easter Sunday, my family and I gathered together at my house for a DELICIOUS crab boil. We laughed together and made new memories with each other. I didn't take any pictures of myself because I was living in the moment/looked TIRED, lol!
My cousin hooked us up with a chef he hired for my little cousin's Sweet 16, and honey, we ate like champions. We had fried crabs, "regular" crabs, seasoned corn, seafood rice, seafood macaroni and potatoes. It was so yummy, my tastebuds are missing that food as I type this. I am SO BLESSED!
Keep on Stylin!
XOXO